Sea Lake Medical Practice
The Sea Lake Medical Practice is situated within the Sea Lake Hospital facility located at 33-43 McClelland Avenue, Sea Lake. Dr Michael Lowery works from Tuesday to Friday and Dr Roslyn McCallum works on Mondays and Tuesdays except for school holidays.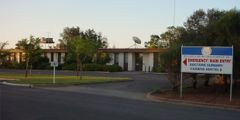 The Surgery hours are from 9am until 5pm
Dr Lowery is available for emergency attendances if senior nursing staff deem his attendance to be warranted.
New arrangements: from July 2017

Phone: 03 5070 2118 Fax: 03 5070 1420